Abstracts
When you present your research at #DiscoverBMB, you get the recognition and constructive feedback that you need to make your work even better.
Abstract submission provides the opportunity to:
Present your work — Get noticed when you share your findings at this highly regarded research forum. Practice communicating your science to audiences of varying interests and specialties.
Circulate your findings — Contribute to the community's collective body of knowledge by sharing your successes and challenges.
Gain a competitive advantage — Get a step ahead of other job seekers by presenting your findings in front of experts and employers whose work you know and admire.
Find new collaborators — Forge partnerships with other scientists with shared interests.
Abstracts presented at #DiscoverBMB 2024 will be published in a virtual supplement to the Journal of Biological Chemistry, one of the ASBMB's gold open-access publications.
ASBMB members pay reduced abstract submission and registration fees. Join or renew now to secure the reduced member rates.
Abstract submission fees will be published when the site opens in September.
Early-decision abstracts
Submit your abstract by Oct. 12 and you will be notified of a decision by Nov. 1. International researchers are encouraged to participate so that they can get an early start on the visa process. Early decision notification will include acceptance/rejection but will not include presentation format; decisions on oral or poster presentation will be sent in January.
On-time abstracts
Abstracts submitted by the Nov. 30 deadline will be reviewed by the #DiscoverBMB program planning committee and the ASBMB Meetings Committee for scheduling as talks or posters.
Short talks with Q&As. Preference will be given to abstracts submitted by ASBMB members.
Poster presentations are conducted during the poster receptions in the exhibit hall, and presenters actively address attendee questions.
Late-breaking abstracts
Late-breaking abstracts will be considered for poster presentations.
Sign up for email updates to get the latest news on #DiscoverBMB programming, deadlines and more!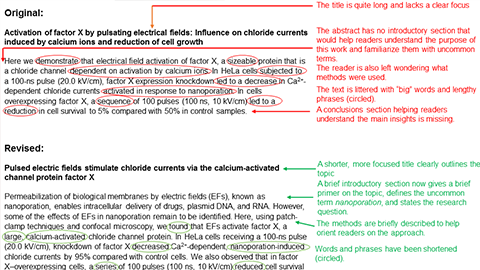 Great conference abstracts
You only have a few hundred words. Here's how to make every one count.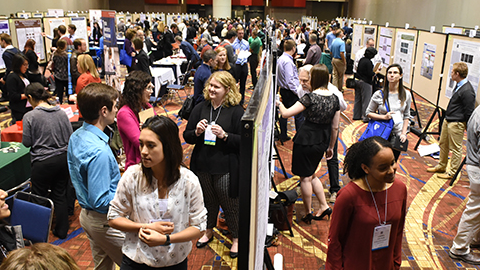 Meeting abstract advice
We've rounded up some tips on what to do (and not do) to make your abstract shine