Workshops
Call for proposals
The ASBMB encourages members of the society to organize and lead professional development, outreach or diversity, equity, access and inclusion (DEAI) workshops during the annual meeting. The goal is to create an interactive 60- to 90-minute event for participants to learn from facilitators and other attendees.
Workshops are not intended to be a series of presentations or abstract-related presentations, and such proposals will not be considered.
Organizer must be a professor/investigator.
The ASBMB requires presenter diversity (race, gender, geography and institution).
Organizers must submit their proposals by Aug. 15.
Decision notifications will be sent by Sept. 15.
Acceptance will be based on strength of proposal and the needs and capacity of the meeting.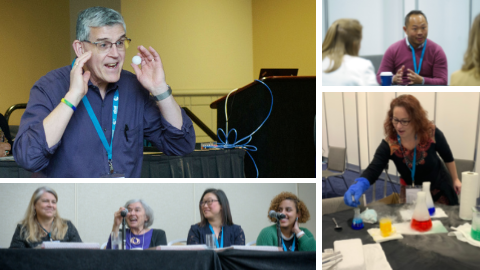 Call for proposals: Essential, mission-driven programming at Discover BMB
Learn more about the kind of workshop proposals we're looking for.