Community Day at #DiscoverBMB
March 28, 12:30–5 p.m.
The American Society for Biochemistry and Molecular Biology is inviting Seattle-area high school students to visit the exhibit hall at #DiscoverBMB to engage with our members and learn about being a scientist!
Be inspired by science talks at our annual Science in a Flash competition, where students will help to choose the most impactful short research talk.
Explore exhibitor booths showcasing innovative scientific tools.
Engage in hands-on demonstrations.
Network and meet a scientist.
Visit scientific poster sessions.
Students from underresourced communities are particularly encouraged to join us in the exhibit hall for an afternoon of science engagement and exploration.
Interested in being part of Community Day?
If you're a local school or Seattle-based organization, register your interest here
If you're an exhibitor that would like to showcase your innovation, sign up here
Email sciout@asbmb.org with your questions.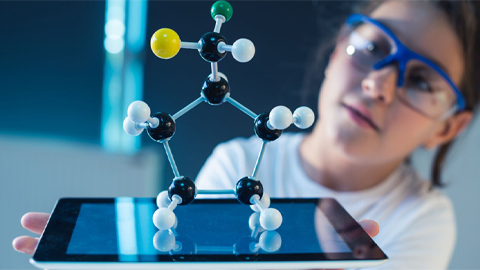 Inspiring the next generation of scientists
Seattle-area high school students will be the Science Outreach and Communication Committee's guests of honor on Community Day at #DiscoverBMB.